Florida Dental Association Journal Highlights Dr. Lauer's Patient Case
We are delighted to announce that the diagnosis of a rare oral condition Dr. Daniel Lauer helped identify for one of his patients was recently featured in the Diagnostic Discussion of Today's FDA – the official journal of the Florida Dental Association (FDA). This marks the second time Dr. Lauer has appeared in the FDA's publication, which is issued to members of the esteemed dental organization on a monthly basis. The purpose of the Diagnostic Discussion column is to not only showcase a wide array of abnormal issues found in the mouth while giving credit to those who discover them, but also to promote continuing education among the dental population of Florida.
In this particular Diagnostic Discussion, an overview of clinical information from Dr. Lauer's patient case is provided, followed by a multiple choice list of possible diagnoses to give dentists a chance to test their knowledge and select the most likely diagnosis. Each diagnosis is then explained in detail, and the correct answer is revealed with further explanation.
Overall, Dr. Lauer says he enjoys being included in the Diagnostic Discussion column because he feels it is an excellent way to help the entire dental community stay up to date on important diagnostic information as well as improve the overall quality of dental care Florida residents are able to receive.
Make sure to stay tuned for our next blog post in which we will share the specifics of Dr. Lauer's patient case. Or, if you would like to schedule an appointment at our office, please feel free to contact us today.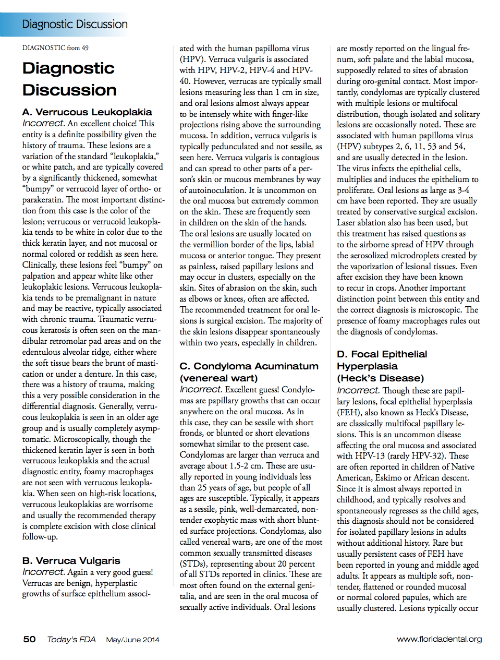 Contact Us