Why Choose All-on-4® Dental Implants?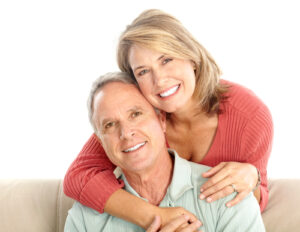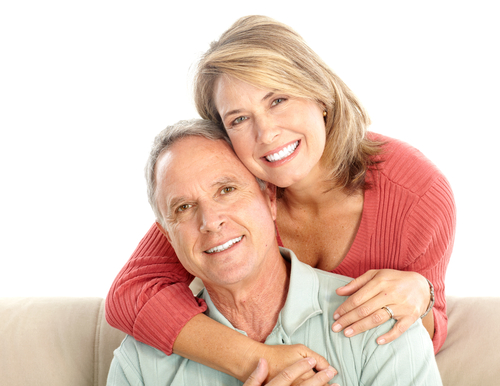 In the past, when a patient needed all of their teeth replaced, traditional removable dentures were the only option. With the development of dental implants, dentures have evolved to become more functional, comfortable, convenient, and natural looking. Single-tooth dental implants are comprised of a titanium post inserted into the gums and a porcelain crown to complete the new tooth. Using this implant technology, dentists can now use implant-supported dentures to give patients a brand new smile.
All-on-4® is a specific implant denture technique that uses at least four dental implants per arch to securely hold each dental restoration in place, avoiding the need for troublesome pastes or adhesives. These implant-supported dentures look and function like natural teeth. With All-on-4, patients can once again speak and chew with confidence and ease. The All-on-4 technique does not require as much jawbone density as a full set of single-tooth implants. Consequently, these implant dentures are a popular alternative for patients with minimal jawbone density who still desire the stability provided by dental implants. In addition, All-on-4 anchored dentures are often a more cost-effective method of replacing a full set of teeth compared to individual implants. To learn if you are a good candidate for All-on-4, please schedule an appointment with our periodontal specialist.
Contact Us