Dr. Lauer Helps Patient with Rare Oral Lesion
As a board certified periodontist, Dr. Daniel Lauer is known not only for his experience in the field of periodontics and dental implants, but also for his expertise in oral pathology – including the diagnosis, treatment, and removal of abnormal soft tissues in the mouth. Recently, one of his patient cases was highlighted in the Diagnostic Discussion column of Today's FDA, a monthly journal published by the Florida Dental Association.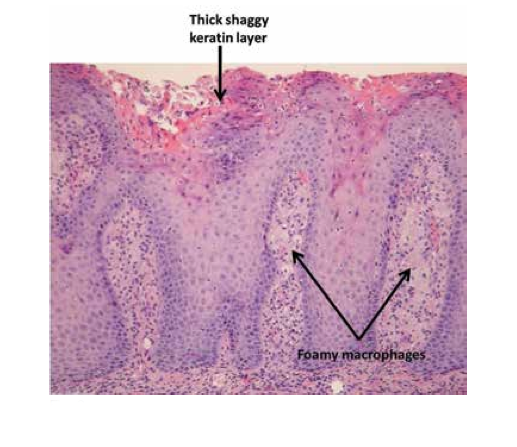 For this particular case, a 44-year-old patient was referred to Dr. Lauer by her dentist in order to have an abnormal lesion on the roof of her mouth evaluated. According to the patient, she had eaten something that caused a bit of trauma to her palate approximately four to six weeks before the lesion emerged, and she had been experiencing irritation – particularly when eating – ever since.
After performing a thorough examination, Dr. Lauer removed the lesion and sent it to the University of Florida College of Dentistry Oral Pathology Biopsy Service for a detailed evaluation. The biopsy revealed that the lesion was a verruciform xanthoma, which is generally believed to be the product of trauma or chronic irritation and is rare to find on the roof of the mouth. In the end, because Dr. Lauer treated the patient by successfully excising the lesion, she is unlikely to have the issue recur or any pathologic transformation in the future.
Contact Our Office
If you notice any suspicious lesions or bumps in your mouth, or if you are seeking any form of periodontal care and implant dentistry, please contact us today to schedule an appointment with Dr. Lauer.
Contact Us