Benefits of Bone Grafting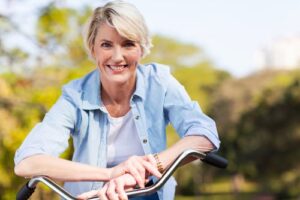 Bone grafting can be a highly beneficial option for those who have lost a tooth. Over time, if this space is not filled, the bone around it can start to recede, affecting both the function and cosmetic appearance of your mouth. Our periodontal specialist is experienced in performing bone grafting procedures, including ridge and sinus augmentation, to help you maintain a strong foundation for future replacement options.
Patients who choose to undergo bone grafting can look forward to the following:
Stronger foundation for teeth
Preventing bone loss
Preserving the shape of the ridge structure
Allowing for future dental implant placement
The procedure can often be performed at the same time as tooth extraction or later when the bone has already begun to recede. When you opt for the grafting procedure from Dr. Daniel Lauer, you can enjoy long-term results for your oral health.
To learn if you are a good candidate for bone grafting, please contact us today to schedule your appointment.
Contact Us