What Is the Difference Between Bridges and Dental Implants?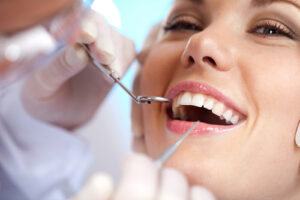 One of the most important factors that determines whether you are a good candidate for dental implants is the amount of bone present in your jaw. This will affect the potential success of your results because your jawbone must accommodate the implant and act as a solid base for the restoration. Should you not have sufficient jawbone density available, our periodontic specialist, Dr. Daniel Lauer, performs bone grafting to create a stronger foundation for future implant placement.
Bone grafting can correct bone deficiencies–whether caused by recession, fracture, or deterioration–and make it possible for you to undergo dental implant surgery in the future. The grafting procedure entails donor bone material to be placed in the target area. Over the next few months, this graft gradually fuses to your existing bone, enhancing your jaw's ability to secure an implant.
Dr. Lauer will customize the bone grafting procedure according to your individual needs. Common techniques include the ridge augmentation and the sinus augmentation–two areas that require optimal bone density for favorable implant surgery results. If you would like more information about bone grafting prior to the dental implant procedure, please feel free to contact us to set up your appointment with Dr. Lauer.
Contact Us