What Are All-on-4 vs. All-on-6 Dental Implants?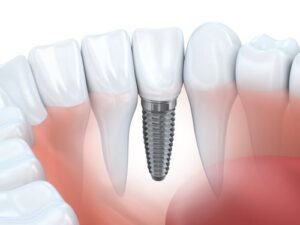 Dental implants are considered the best permanent replacement option for missing teeth. While some individuals only need a couple of teeth replaced, there are many others who require a full mouth teeth replacement. There's no doubt this can be an intimidating situation, but with All-on-4® and All-on-6, patients at Precision Periodontics & Implantology can get a brand new smile that looks and functions like their natural teeth – often in as little as one day.
All-on-4® and All-on-6 both involve using dental implants to anchor a denture to replace missing teeth on the upper and/or lower arch. With All-on-4®, this entails four implants, with the two back posts being inserted at an angle to make the most of the available bone. All-on-6, on the other hand, uses six implants on each arch to secure the denture. The specific number of implants needed to complete your new teeth in a day procedure will ultimately depend upon factors such as the quality of your jawbone. For more information about our innovative implant options, please schedule an appointment with our periodontal specialist to get started.
Contact Us